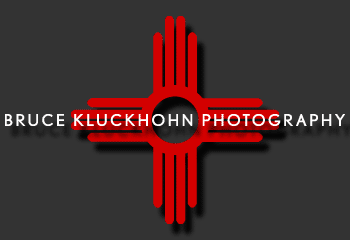 PORTRAITS
These photographs have been taken for a variety of publications, for stories about these people, as well, just not as recently.
Governor Jesse Ventura with his wife and daughter.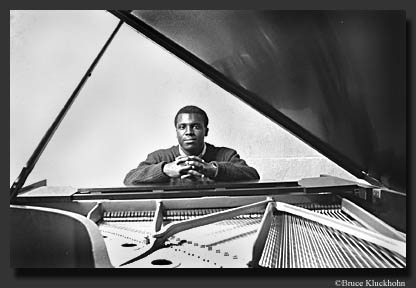 Madison Sample, a gifted pianist and scientist.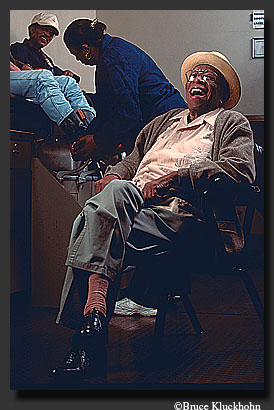 Royal Zeno, who nearly lost his long time shoe shine business at the Minneapolis-St. Paul airport, for People Magazine.

Home Page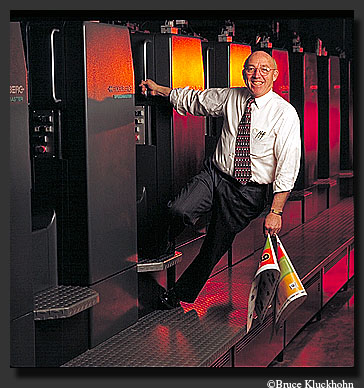 Bob Murphy, President of Japs Olson Prinitng, for Graphic Arts Monthly.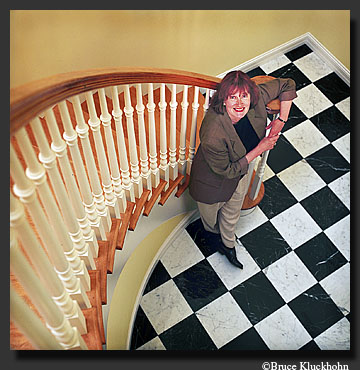 Author Susan Johnson, in her home.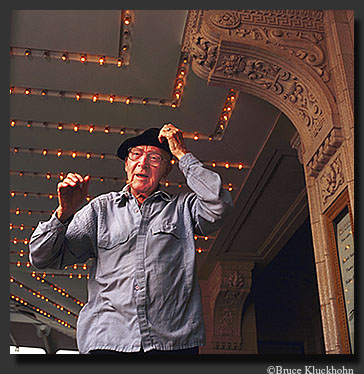 Merle Loppnow, outside the State Theater in Minneapolis. He is an avid theater
goer and walks five miles every day. For Prevention Magazine.
Back to the Portraits.
---
©Bruce Kluckhohn 2005
All photographs appearing in this and related Bruce Kluckhohn sites are the exclusive property of Bruce Kluckhohn and are protected under United States and international copyright laws. The photographs may not be reproduced, copied, stored, or manipulated without the written consent of Bruce Kluckhohn. No images are within public domain. All rights reserved.
---
Bruce Kluckhohn
2121 Glenhurst Rd
Minneapolis, MN 55416


---
Home Page | Portraits | Events | Stories |Sports | Digital| Personal Works | Hobs, my dog | Recent Work
MN Wild | Corporate | Other | Clients | Bio | Tips | Client Access