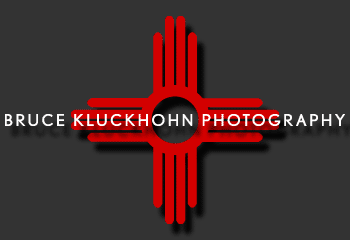 PERSONAL WORKS
These are noncomissioned works.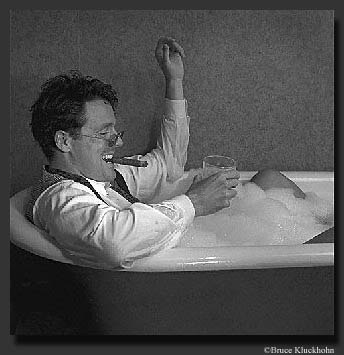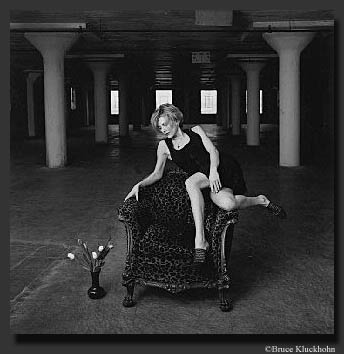 Sheba, also known as Cathy, is the designer for the Magic 8 Ball, and has a leopard theme for her business and persona.
I wanted to perch her like a cat on her leopard chair. I chose the warehouse based upon its starkness and the
geometrical patterns that occurred, suggesting the design element of her life.
The flowers were her idea, but I think they added some more beauty to the shot.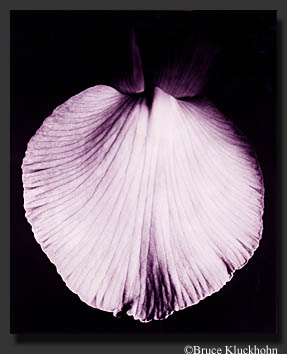 Iris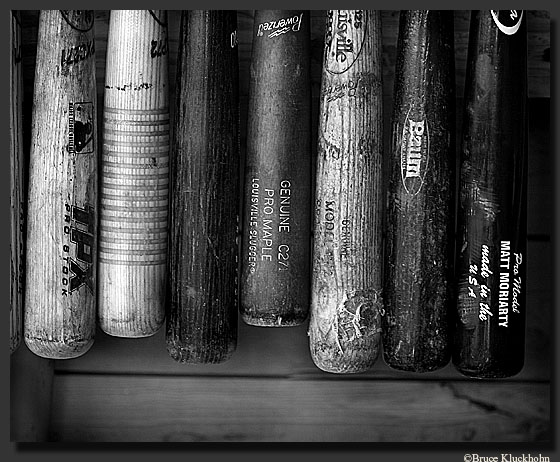 Amateur Baseball Bats, Miesville, Minnesota

To see more of Amateur Baseball in Minnesota, click here.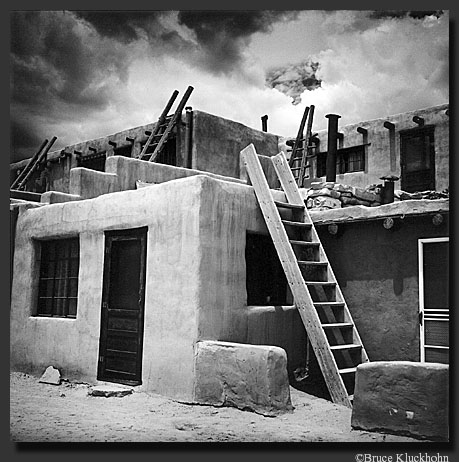 Acoma Pueblo, New Mexico

---
© Bruce Kluckhohn 2006
All photographs appearing in this and related Bruce Kluckhohn sites are the exclusive property of Bruce Kluckhohn and are protected under United States and international copyright laws. The photographs may not be reproduced, copied, stored, or manipulated without the written consent of Bruce Kluckhohn. No images are within public domain. All rights reserved.
---
Home | Portraits | Events | Stories |Sports | Digital | Personal Works | Hobs, my dog | Recent Work
MN Wild | Corporate | Other | Clients | Bio | Tips | Client Access