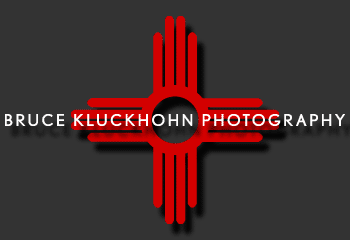 M I N N E S O T A &nbsp W I L D
These are images I have shot as the Wild's team photographer.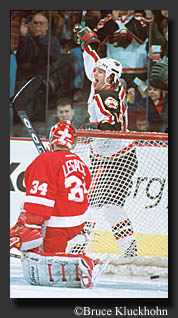 Darby Hendrickson celebrates his goal.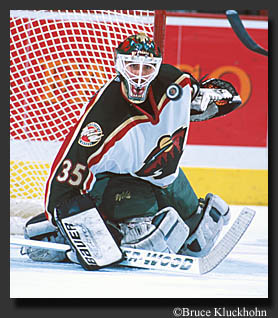 Manny Fernandez blocks a shot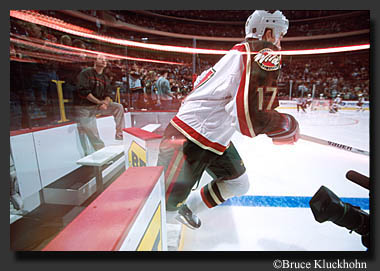 Filip Kuba goes onto the ice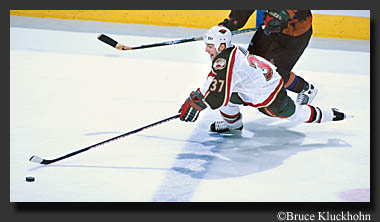 Wes Walz on the ice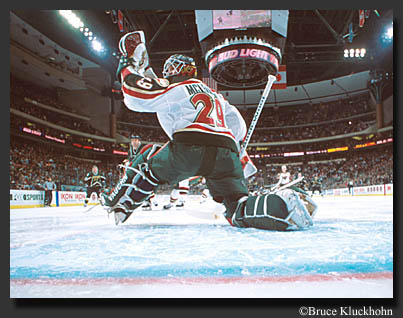 Jamie McLennan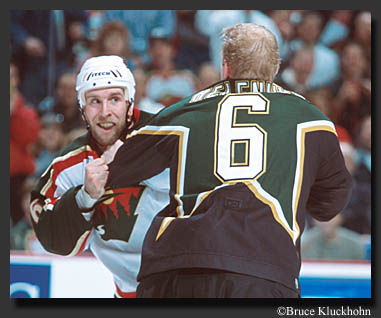 Sylvain Blouin slugs it out.
---
©Bruce Kluckhohn 2004
All photographs appearing in this and related Bruce Kluckhohn sites are the exclusive property of Bruce Kluckhohn and are protected under United States and international copyright laws. The photographs may not be reproduced, copied, stored, or manipulated without the written consent of Bruce Kluckhohn. No images are within public domain. All rights reserved.
---
Bruce Kluckhohn
2121 Glenhurst Rd
Minneapolis, MN 55416


---
Home Page | Portraits | Events | Stories |Sports | Digital | Personal Works | Hobs, my dog | Recent Work
MN Wild | Corporate | Other | Clients | Bio | Tips | Client Access